"Someone once told me growth and comfort do not coexist. And I think it's a really good thing to remember." ~ Ginni Rometty


Along with our brand-new website, The Heffelfinger Company has also introduced a new logo. We're very excited about this rebranding and feel it is a better fit for expressing our company identity.
In particular, we appreciate the use of repeating circles. This relates to how we view the process of leadership and team building. It's never just a straight line. Instead, it has to be evaluated and adjusted constantly to keep up with the changing work culture, company priorities, and organizational strategies.
We share this process with our clients to help them overcome obstacles, visible and unseen, that are keeping companies from achieving their goals. We see the highest performing organizations and teams working together synergistically on a higher purpose than that of any individual or department.
Executive Coaching
As Leaders, we can forget that what got us to where we are now probably won't work to take us to the next level of success. Different ways of thinking, being, influencing, and leading are now required of us to move ourselves, our teams, and our organizations to the next level. This can be exciting and scary as well as confusing and frustrating.
That's why it's so important to have assistance along the way. You need outside perspective and experts with knowledge of what has worked at other organizations to get to the next level in your organization.
At The Heffelfinger company, we work to provide individualized and tailored leadership development (through Executive Coaching) that helps businesses improve their results and helps executives achieve greater success and achieve career and personal aspirations.
If you've been going to leadership conferences and reading management books without solving the critical issues, we're here to help. Those conferences and books can't speak to your unique company, leadership style, or personal goals and how to leverage them to maximum success.
When you work with our team, we coach to help you gain clarity and focus that builds better working relationships and produces extraordinary business results.
That includes increasing emotional intelligence, developing a better work/life balance, inspiring a more engaged team, and achieving your most aspirational goals. We're all about helping your company improve and ensuring that you grow in your professional life sustainably and purposefully for you.
Our Process
As we mentioned earlier, leadership is not a linear process. Good leadership needs to be evaluated consistently to keep up with new demands and developments. And it's fun to be constantly growing and learning.
When it comes to how we approach executive coaching, we go through the following steps: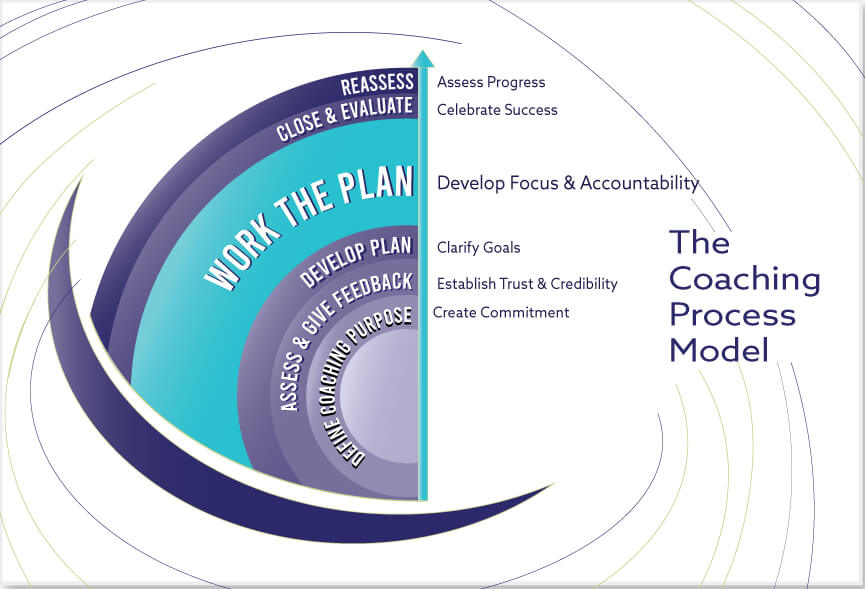 Along the way, we celebrate your successes with you, provide a listening ear, and become a trusted advisor helping you think through and experiment with new ways of leading, influencing, and solving problems or addressing opportunities in real-time.

If you are looking to "up your game," build a high-performing organization, drive transformational change, and influence your peers or key stakeholders essential to your success, plus more, you can learn more about our executive coaches by checking out our new team member page on the website. Each of our team members has a biography that includes their credentials and some personal facts so that you can get to know the people with whom you'll be working.
If you're ready to start reaching your personal and professional goals with the help of The Heffelfinger Company's executive coaching process, reach out to us.
Best Regards,
Lori and James
Lori Heffelfinger & James Jackman
Supporting Business Leaders to transform cultures and transition through the pandemic and beyond.