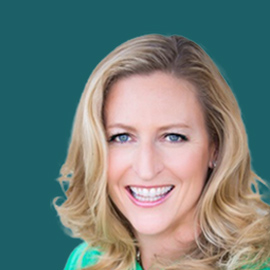 Shannon Small
Executive Coach
Shannon Small balances deep knowledge of corporate world experiences with her warm disposition and ability to build relationships quickly. Shannon offers her clients the acumen of a seasoned business professional, the dedication of a collegiate All-American student and athlete and NCAA Woman of the Year, and the resilience of a breast cancer survivor. Shannon brings to her work both coaching skills and business experience.
Shannon specializes in leadership development and career exploration and partners with individual clients and leadership teams to help them get the desired results. She is passionate about the power of people to transform their organizations and make an impact on the world. Her style balances her compassion and humor with a commitment to excellence.
Shannon's coaching approach is a blend of her coach training and her business experience. Her coaching certification is from New Ventures West, which focuses on Integral Coaching, "looking at all aspects of a person to see what is getting in their way."
She has worked with large global firms in High Technology, Financial Services, Consumer Products, Biotechnology, Professional Services, the Non-Profit sector, and start-up companies ranging in size from 30-1000+. She has also led workshops for top business students across the country with audiences ranging from 50 to 600. Her passion for coaching emerged while working for a large global HR consulting firm, HayGroup. While working on a project focused on employee attitude research, she realized that even global executives committed to making change in their organizations get stuck. She became committed to helping brilliant leaders make the change in themselves and their teams that they believed was possible.
Solve Your Organizational Challenges
Download our Brochure to learn how The Heffelfinger Company can help you