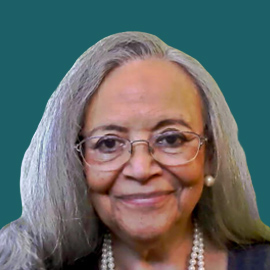 Rosa Carrillo
Executive Coach / Consultant
Rosa Antonia Carrillo is a seasoned leadership coach who transformed herself from an oppressed woman of color into a successful businesswoman in demand worldwide. She grew up in extreme poverty in Mexico and, with the support of her family, graduated Summa Cum Laude from UCLA. Then, Rosa built a successful business career in corporate environments and a consulting practice. She knows well the importance of mentors and coaches.
Rosa is the author of, The Relationship Factor in Safety Leadership. She explains how to manage the people aspects of safety and lead a team or organization to high performance. The secret is building co-creative relationships through inclusion, belonging, and listening.
As a dedicated champion of promoting safety, well-being, and inclusion in the workplace, Rosa is in demand as a speaker globally. Rosa has coached managers and executives to transform their team's performance for over 25 years in oil and gas, pharmaceutical, nuclear, mining, manufacturing, and power generation.
Rosa holds a Master of Science in Organizational Development from Pepperdine University.
How to Make Cool Leaders Great and Great Organizations Better.