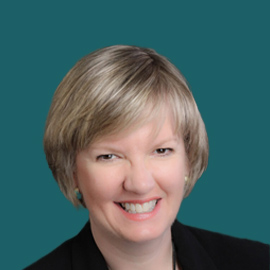 Lori Heffelfinger
Principal, CEO
A Leadership and Organizational Development Leader for over two decades, Lori has been instrumental in helping individuals and organizations get to the heart of issues that impact productivity, relationships, and the bottom line.
She has extensive experience working directly with Fortune 100 and Middle Market companies in the areas of: strategy implementation, organizational change, and leadership development.
Prior to founding The Heffelfinger Company, a managerial consultancy, in 2004, Lori led Organizational Effectiveness at Raytheon's $8B Electronic Systems business and was a Director of Organization & Management Development at Honeywell. She has also held Human Resource leadership roles at Honeywell/Allied Signal, Ashland Chemical, and Monsanto Company.
Lori holds an MS in Organizational Development from Pepperdine University and a BS in Business Administration from the University Nebraska as well as certificates in Coaching and Organization & Systems Development representing 5 years of post-graduate study. Lori has taught in the MBA and MSOD programs at Pepperdine University.
Solve Your Organizational Challenges
Download our Brochure to learn how The Heffelfinger Company can help you