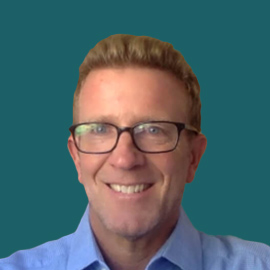 John Childers
Executive Coach
John is a leadership and organizational change consultant. He works at the individual level as an executive coach, and he works at the organizational level focusing on strategy development and implementation. John has coached over 200 senior organizational leaders, including more than 50 C-level executives. He has worked with government agencies, Fortune 100 companies, and global professional services firms. John teaches Organizational Leadership as adjunct faculty at the Justice Leadership Institute, the United States Department of Justice, and California State University, Northridge.
John earned his JD at UCLA School of Law and began practicing law in Los Angeles. He was more intrigued by the leadership vacuum at his national law firm than he was by the practice of law. He followed his interests and earned a Master of Science in Organization Development at Pepperdine University. For the last 15 years, John has helped leaders and organizations navigate their most significant challenges. His engagements frequently involve facilitating high-stakes discussions among a wide range of stakeholders. Consensus building, negotiation, and team building are central to his practice. For that reason, John received training in mediation at the Strauss Institute at Pepperdine University, and he is certified in Radical Collaboration.
How to Make Cool Leaders Great and Great Organizations Better.