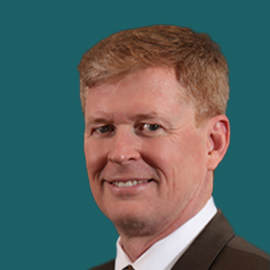 James G. Jackman
Principal, COO
James brings his extensive experience in starting up and managing businesses to executives to help them improve their leadership and attain their professional, business, and personal aspirations. Having focused on personal growth throughout his career, James understands that business leadership is a team effort.
Having a learning mindset, James returned to Higher Education after 30 years to obtain a Master of Science in Organization Development from Pepperdine University in 2019. In 2021 he completed his second Leadership Coaching in Social Justice through the University of Rochester, NY.

As a Principal of The Heffelfinger Company, James focuses on the company's operations, including the finances. He brings 15 years of experience in start-up, turn-around, and maintenance of entrepreneurial businesses and 20 years of corporate leadership experience in engineering, marketing, and operations to his coaching and consulting practice.

Professional Highlights

Held Business Unit Leader Position in a Fortune 50 Corporation
Started two Companies
Took over and turned around a Homebuilding Company and then sold it
Started a specialty Construction firm, built it to a $1M business, and sold it
Working in my third career in my third industry
Personal Achievements
Co-Created a Marriage that has lasted 34 years
Has been a Rotarian for 18 years and lead Rotary Youth Exchange in the Rotary District for six years
Held a leadership position for a Landmark Worldwide, LLC course for 3 years
Achieved a Master's Degree in Organization Development from Pepperdine University, the premiere O.D. program in the world.
Obtained a Coaching Certification from the Hudson Institute of Coaching, one of the top Coach training institutions in the Country.

Solve Your Organizational Challenges
Download our Brochure to learn how The Heffelfinger Company can help you