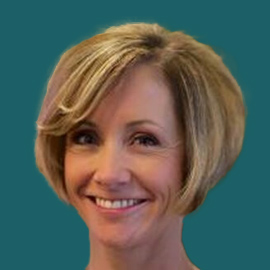 Heather Neely
Executive Coach
Heather focuses on developing senior leaders, managers, and teams. She has helped hundreds of people hone skills that bring greater ease and efficiency to their leadership roles. Heather has a unique ability to work effectively with individuals as well as groups. She has worked extensively with the executive level technical professional executive (Director, VP, SVP). She is skilled at helping executives understand the power dynamics at play across gender and culture in the workplace. Heather understands human motivation at every level of an organization and brings this capacity to each client engagement. In addition to executive coaching, Heather works in organizational transformation and has implemented mindfulness-based programs that have won several awards: Harvard Business Review/McKinsey Management Challenge, PCMA Prism Award 2010 for most innovative coaching program, Computer World's Award for Best Places to Work in IT, Genentech 2010/2011.
As an executive coach, Heather teaches smart leaders how to get smarter by accessing the intelligence of their head, heart, and body, coaching the "whole" person. This approach allows leaders to gain access to their strengths, learn to build satisfying relationships, and develop the capacity to make clear decisions, speak powerfully, and take appropriate action. She has specific training in coaching people to have the conversations that drive specific actions to get desired results. Heather coaches her clients to see where they are losing their power in interactions with others and how to stay grounded amid high-pressure environments.
How to Make Cool Leaders Great and Great Organizations Better.