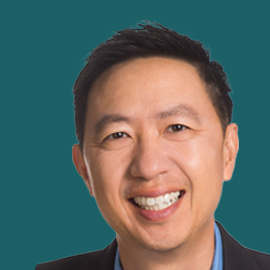 Hawlan Ng, PSY.D.
Executive Coach
Hawlan has coached successful executives and emerging leaders globally for the last fourteen years. He brings an informed perspective of having been a global leader, consultant, and clinical psychologist before becoming a coach.
Hawlan's clients tend to be at crucial inflection points: needing to enhance or scale their leadership; pre- CxO succession; looking to strengthen their Board impact; improving engagement of their teams; enhancing influence and communication; onboarding/changing roles; and improving effectiveness and results. His clients appreciate his candor, good humor, pragmatism, and ability to grasp their unique organizational needs and challenges quickly.
Having lived and worked in Asia and the Middle East, he has a particular interest and expertise in cross-cultural dynamics in organizations.
His clients come from industries such as biotechnology and pharma, consumer goods, energy, high technology, financial services, food, healthcare, health plans, health systems and hospitals, insurance, law, manufacturing, medical devices and technology, nonprofit, private equity, professional services, retail, utilities, and venture capital. Client locations include the US, Hong Kong, Australia, and EMEA.
Professional Achievements
Led a global team for a $1B publicly-traded company
Partner for global leadership consulting firm
Chief of Staff to San Francisco public official
Provided psychological services to death row inmates, San Quentin State Prison
Personal Achievements
Married 22 years with girl/boy twins
Earned a PsyD in psychology (Wright Institute) and a master's in education (Harvard)
Coached Dublin (CA) Little League team to best record ever and regional playoffs
Has acted in TV, film, and theater in global productions
Traveled to 46 U.S. states and 26 countries
Solve Your Organizational Challenges
Download our Brochure to learn how The Heffelfinger Company can help you