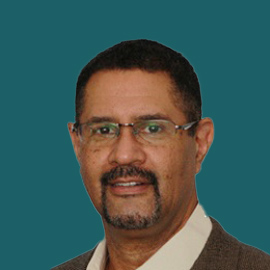 Douglas Fletcher
Executive Coach, Consultant
Douglas Fletcher specializes in Diversity & Inclusion, Organizational Assessments, and Leadership Coaching and Development. He has over 20 years of experience in the corporate, legal and non-profit sectors, and focuses on partnering with clients to assess opportunities for improvement, create a plan of action, and produce results. Known for the attention he brings to his work, Douglas' good humor and deep experience inform his thoughtful, candid advice, establishing a solid rapport with clients and participants alike.
Douglas has worked across all parts of client organizations, impacting executive management through to individual contributors. He is a graduate of American University with a Master of Science in Organizational Development, holds a certificated in Leadership Coaching from Georgetown University, is certified in Organization & Systems Development from the Gestalt Institute of Cleveland, and is also a member of the NTL Institute for Applied Behavior Science.
Professional Highlights
Maintained a relationship with my longest term coaching client for over six years
Have provided diversity and inclusion training for thousands of employees across multiple business sectors.
Managed small retail establishments before applying to graduate school and pursuing a career in organization development.
Designed & administered a survey to assess a company's market potential. Then created a marketing plan, which successfully increased the company's revenue.
Have been a consultant and a coach on whom my clients rely.
Personal Achievements
A dedicated husband for 14 years and the father of 12 and 10-year-old girls
Achieved a Master's Degree in Organization Development from American University
Earned the Certificate of Leadership Coaching from the Georgetown University School of Continuing Studies
A member of American Mensa for over 25 years
An amateur musician for 30 years
How to Make Cool Leaders Great and Great Organizations Better.