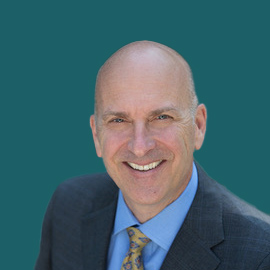 Doug Moran
Executive Coach
Doug Moran believes fervently that everyone has the capacity to be a leader. He is passionate about helping those who choose to lead foster the skills and competencies necessary to do so powerfully and effectively. Doug has helped hundreds of leaders around the world achieve their goals and recognize their leadership potential. Doug's approach to coaching starts with the leader and moves outward. By focusing on self-awareness, Doug helps leaders see the connections between who they are and how they lead. He then uses this self-awareness to help his clients lead more powerfully by creating a compelling vision, developing behaviors that attract others, and promoting actions that build and maintain trust and respect. Doug uses a variety of tools and exercises to enable his clients to understand themselves and to reach their fullest potential.
Professional Highlights:

Wrote the best-selling book, If You Will Lead: Enduring Wisdom for 21st-Century Leaders (Agate 2011) – named one of LeadershipNow.com's "Best Leadership Books of 2011."
Founded If You Will Lead, LLC in 2009 and coached over 250 leaders.
Co-created the CoHero Change Leadership Framework and Assessment.
Served as CIO of Capital One's Global Financial Service Division.
Served as the Commonwealth of Virginia's Deputy Secretary of Health and Human Resources and Deputy Commissioner of Social Services.
Personal Achievements:
Co-Created a Marriage that has lasted 26 years.
Serves as founding director and treasurer of the Virginia Recovery Foundation.
Obtained a Coaching Certification from Georgetown University.
International Coach Federation, Professional Certified Coach since 2014.
Served as director and treasurer of ICF Virginia.
Served as director and officer of six human service non-profits.
How to Make Cool Leaders Great and Great Organizations Better.