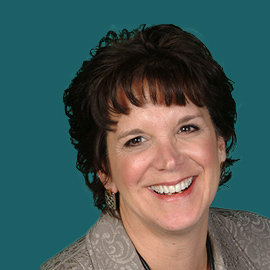 Debra Valle
Executive Coach / Consultant
Debra brings over 20 years of experience as an executive and team coach, peer group and team retreat facilitator, and leadership development expert to her work with senior executives and business owners looking to level-up and tune-up to attain their professional, business, and personal aspirations. Known for balancing straight talk with heart and humor, Debra partners with leaders to utilize their unique strengths, leverage opportunities, and increase influence or leadership presence.
Debra is particularly gifted in supporting leaders in their efforts to communicate and collaborate effectively. She provides proven processes, models, and tools that help leaders and their teams create shared visions, think and act strategically, and leverage both opportunities and challenges.
Prior to becoming an executive coach, Debra held senior leadership roles in marketing and communications. Having worked as an executive inside several organizations, she is experienced with the day-to-day issues facing leaders and adept at helping them balance the pressures of work and family.
Professional Highlights
Held leadership roles with McCann-Ericson, the Sandy Corporation, Carlson Marketing Group, and Chrysler Corporation
Worked as a senior leader responsible for managing multi-million-dollar budgets and staff across the United States
Started successful coaching and business consulting company, Marketing U Inc., which is now in its twenty-fourth year
MCC (Master Certified Coach), International Coach Federation (since 2005)
International Coach Federation (ICF) Founding Member, Program and Membership Chair of the Orange County Chapter (member since 1999)
Women Presidents' Organization: Chapter Chair for two peer advisory groups since 2006 (Orange County, CA)
Chief Network for Women Leaders: facilitator of peer advisory groups for executive women in corporate settings since 2020
Personal Achievements
Recently celebrated 26th wedding anniversary
Walked the Camino de Santiago in 2016
Kidney Donor in 2012
Volunteer with the Assistance League of Long Beach, a nonprofit organization dedicated to transforming the lives of children through community programs
Positive Intelligence® Certified Coach; other certifications include Myers-Briggs (MBTI), Social Styles, Leadership Circle Profile®
Accreditations include Appreciative Inquiry (David Cooperrider, Case Western Reserve); Leadership Presence, Theory U (C. Otto Scharmer, MIT); Leader to Leader Institute (Peter Drucker Foundation)
Solve Your Organizational Challenges
Download our Brochure to learn how The Heffelfinger Company can help you