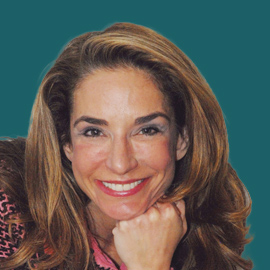 Abigail K. Wenner
Executive Coach
Abigail is an international business consultant and executive coach. She provides cutting edge strategies to organizations seeking to develop extraordinary leaders, including those based on the latest advances in brain science research.
For over 15 years Abigail has been working with the Chief Executive Officer (CEO), senior executives, emerging leaders, governing boards and teams to assist them in developing leadership styles that become legacies to emulate. Her distinctive approach, which combines neuroscience to enhance memory and thinking, with domestic and international business strategies, equips her clients with a unique perspective.
Abigail apart is her ability to personally relate to the high stake challenges and pressures facing her clients since for years she worked as a corporate executive and faced these same demands.
Abigail holds a Masters in International Finance and Economics from Johns Hopkins University and has certifications in Coaching, Mediation, Conflict Resolution, and Negotiations.
How to Make Cool Leaders Great and Great Organizations Better.